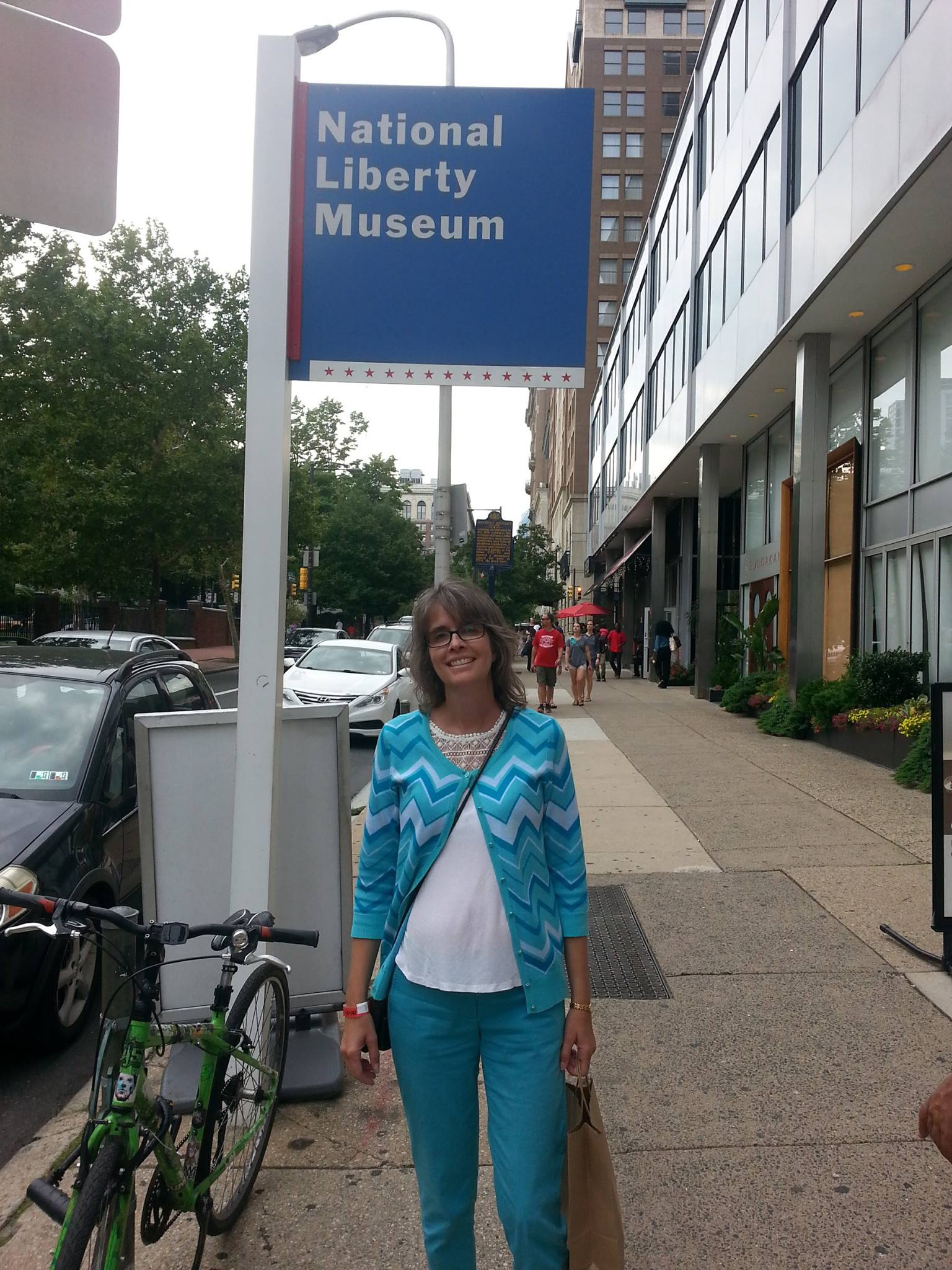 My name is Linda Judson, and I am a middle school teacher at Our Lady of Victory School in Baltimore, Maryland. This is year 15 for me! My primary goal is to make sure your child receives a first-rate education and is loved and cared for so that by graduation, he or she will have all of the tools needed to be successful in high school and beyond. This year, I have the 8B homeroom and am looking forward to another great year!
I grew up in northern California, and earned my B.A. in Government and Politics at Sonoma State University in Rohnert Park, CA in 1988. I moved to Maryland to work on my M.A. in Intergovernmental Relations in 1989 at the University of Maryland, College Park. I worked as a paralegal for a small Baltimore law firm starting in 1990, married Gary Judson in June, 1992, graduated from College Park in December 1992, and stopped working when the first of my three children were born.  I'm the proud mother of Alyssa (23), James (20), and Olivia (18).
I substituted at Alyssa's school for a short time, then decided to work on my teaching certificate. I was hired as a social studies teacher at OLV in 2003, and while I have taught a variety of classes, social studies has remained my passion.
I enjoy traveling, photography, and walking with my dog (Skippy), and camping. If I had another job, I'd be a National Park Ranger at Grand Teton National Park. However, God has called me to be a teacher, and so currently I enjoy working with young people through OLV School and St. William of York's Youth Ministry.
How can you reach me?
Call the school at (410) 242-3688 or email me at LJUDSON@olvictory.org.